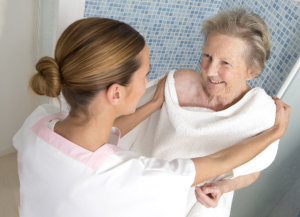 Everyday activities can be difficult for you due to aging or disability. Through care and support from our caregivers, you can continue to live independently in the safety of your home. We offer sensitive, confidential personal care services while giving respect to your dignity and well-being. We can work with you to create a customized plan of care that best fit your needs.
Our caregivers provide assistance with:
Bathing
Eating
Toileting
Mobility and transfer
Grooming
Dressing
Assistance with Medication Administration
Simple Dressing Management
Walking Assistance
Please let us know your queries and concerns by calling or visiting us at our location. You may also send us a message on our Contact Us page.