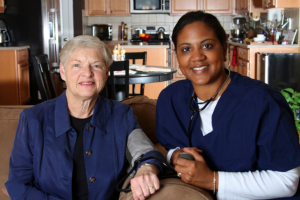 Who We Are
Core Health Care, LLC is a locally owned and operated home care agency located in Burnsville, Minnesota. Our commitment to providing quality care allows individuals to live independently in their homes. Serving the communities in Minnesota, we offer compassionate, experienced care and support that our clients need.
We hire only qualified and reliable caregivers who will render top-notch services. They have undergone a rigorous hiring process which includes an in-depth personal interview, a comprehensive background check, and verification of personal and professional references. This is done to ensure that our clients will have confidence in receiving care from our staff.
Mission Statement
The mission of Core Health Care is to cater to the needs of feeble seniors and to maximize the potential strength in managing their daily living activities. We are proud to support our clients and help their families enjoy peace in their homes.
Why Choose Us
Our dedication to community service is what sets us apart from others. We have hardworking caregivers employed with us to provide clients and their families with peace of mind and support. Our aim is to help people enjoy life at home whether they're elderly, suffering from dementia, or recovering from an illness.
Get in touch with us to seek for assistance. You may call us at 952-432-1492, send us a message on our Contact Us page, or schedule an appointment online.