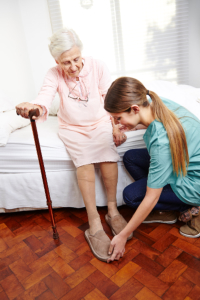 Night Supervision is concerned with overnight assistance and monitoring provided by an awake staff in the home of a person for a period of no more than twelve (12) hours in a 24-hour period.
Night supervision services cover:
Carrying out behavior programming and plans
Reinforcing independent living skills
Assisting with instrumental activities of daily living (IADLs)
For a more detailed discussion about our services, please don't hesitate to reach us. You may contact or personally meet us by setting an appointment online. Whether you need us for just a few hours or 24 hours a day, our professional staff is standing by and ready to serve you.