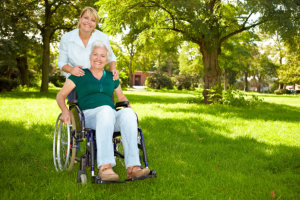 In Home Respite
Caregiving requires you to take a break when needed to find relief. Having so many tasks to accomplish can add up to your stress which will, later on, lead to burnout. Our in home respite service allows you to recharge yourself to ensure you remain healthy. This program can give you temporary, in-home relief so that you can find time for yourself to rest, whether it's just for a few hours, a day, a weekend, or even a week.
Out-of-Home
Our out-of-home respite program is the best solution for you when you need more than just a few hours of relief from your caregiving duties, especially if you are highly stressed or at risk of burning out. We offer you with options available where your loved one's care needs can be taken care of out of the home. Our goal is to help find a place for your patient to stay safely and securely for a few days while you take a time off from your caregiving responsibilities.
Our aim is to help you find time to relax and catch up on some rest while leaving the care of your loved one in trusted and caring hands. For more information about our respite care programs, please don't hesitate to reach us. Please set an appointment with us to personally talk with one of our accommodating staff.