Ensuring your well-lived life.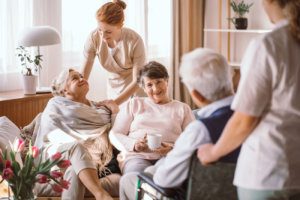 Our in-home family support services ensure that families, as well as the client, will receive the care and support they need to look after their loved ones. It is the goal of our service to help the client remain at home and in their community. Our caregivers can provide assistance and professional help to the family so that they can continue to live their everyday lives with the loved one.
We can assist through the following:
Light housekeeping
Meal preparation and planning
Personal hygiene and cleanliness
Social and adaptive skills
Health, safety, and wellness
And more
If you observed that your loved one needs our in-home family support services, please feel free to get in touch with us immediately. We are more than happy to give you the care you need in the comfort of your home.