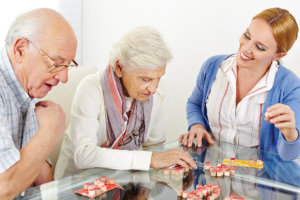 Adult companion services are concerned with non-medical care, supervision, and socialization provided to a person age 18 or older. The goals of these services are directed at providing you with companionship and assistance so you can live life at utmost potential.
Covered services include:
Assistance with doing laundry
Meal preparation
Help with light housekeeping tasks
Assistance with shopping
Help manage the individual's social anxiety
Accompaniment to social events
Playing board games and puzzles
Call us for more information on our skills, availability, and scheduling. Please set an appointment with us to personally talk to one of our reliable staff.